Thank you to everyone for making the 2023 Northwest Ohio Teen Book Festival a Success!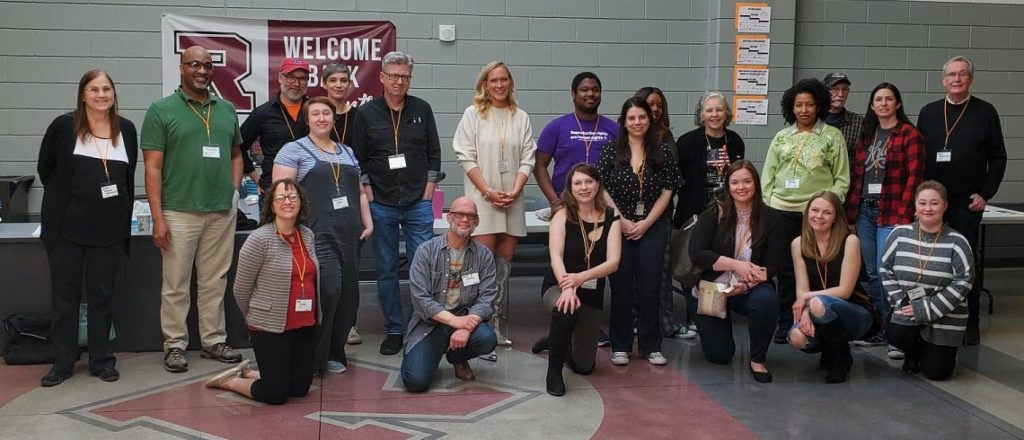 Northwest Ohio Teen Book Festival is a book festival focused on teens and tweens of Northwest Ohio. The Northwest Ohio Teen Book Festival is a volunteer organization made up of lovers of literature, who have come together to create a fantastic opportunity for teens from Northwest Ohio and the surrounding area to meet their favorite authors and discover new authors.
The 2023 festival will take place at Rossford Junior/Senior High School on Saturday, March 18. Doors will open at 8:30 am and the program will begin at 9:30 am. The festival will finish with an author signing that will conclude at 3:30pm.
Committees
It takes a village to put on a Book Fest and ours is no different. The following Committees are necessary to ensure a smooth Book Fest and we are looking for Chairs! If you would like to help put on the Northwest Ohio Teen Book Festival, fill out our volunteer request and we will contact you!
Fundraising: Open
Finances: Michael Nelson
Publicity: Shellie Harrison
Online: Storm Matthews
Hospitality: Shelley Bertsch
Volunteers: Sara Nelson
Authors: Shannon Holleran
Sales: Denise Phillips
If you are interested in participating in a committee, use the Contact Us link below to let us know!
Mission
To encourage a love of literature in Northwest Ohio teens and keep them reading by introducing them to authors and engaging them with thoughtful and fun discussions.
Contact Us
You can always email us at info@nwoteenbookfest.com.